Fiber Optic Components
Fiber Optic Circulator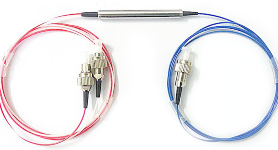 Fiber Optic Circulator is a multiport optical device that allows light to transmit in only one direction from port 1 to port 2, then from port 2 to port 3. The light is blocked at the opposite direction.
Fiber Optic Circulator is widely used in communication systems as add-drop multiplexer, bi-directional pump, and chromatic dispersion compensation device.
Fiberwe manufactures 3-port, 4-port, 6-port single mode (SM) fiber optic circulator, and polarization-maintaining (PM) fiber optic circulator. Besides normal 1310 nm (O-Band), 1550 nm (C-Band), we also manufacture special wavelength fiber optic circulators such as 780 nm, 850 nm, 900 nm, 1064 nm, etc.
Both low power and high power fiber optic circulators are available.
Application
DWDM Networks
Chromatic Dispersion Compensation
Fiber Sensors
Fiber Amplifiers
Optical Add-Drop Modules (OADM)
Bidirectional Pumping
Optical Coherence Tomography (OCT) System
Features
Low Insertion Loss
Low Cross Talk
High Isolation
High Extinction Ratio
High Return Loss
Wide Wavelength Range
SM Fiber and PM Fiber Versions Available
Specifications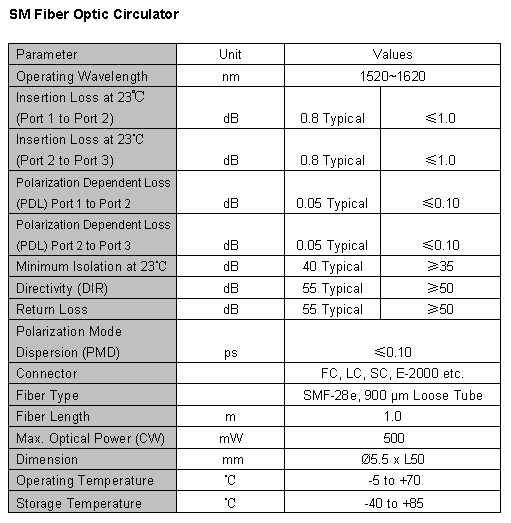 Further Information

Fiber Optic Circulator