R&D
Energy Harvesting Devices
(Compact Generators)
EME-harvester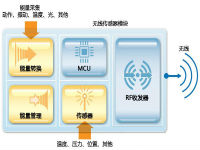 Compact and self-charged high efficient vibration-driven Energy Harvesting Device
Specifications
Types : Vibration, Handshaking, Slide, Force Drive
Electric power generation
: 15 mWrms (1 G / 20 Hz) , 30 mWrms (by handshaking)
: 68 mWrms (by Slide) , 2013 mWrms (by Force Drive)
Power generation efficiency : more than 10 %
Size : 46 x 36 x 20 mm (min)
Features
1.Various Product Rollouts

Small independent power source for wireless sensor networks, night LED lighting or  security system.
Auxiliary power source for longer battery life.
2.Reduced Maintenance Costs

Continuous energy supply without charging or fueling.
Reduced battery cost and replacement cost.
Enabled for dangerous environments.
3.Environmental

On-demand energy supply (as needed).
Non disposal and non recyclable.
Re-usable energy.
※These products are under development. Specifications are subject to change without notice.

Further Information
Energy Harvesting Devices